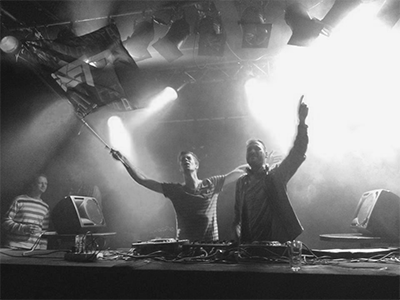 Remix of the day. Keljet's earlier remix on Ayer got them in touch with Mickey Valen. He's also the producer for Noosa, which is likely to be the way Keljet got to remix her project 'Love'. Similar to some other recent remixes of Keljet, equally delicious.

Not too long ago LeMarquis premiered this really good remix on Indeep's 'Last Night A DJ Saved My Life'. Did not expect a second remix this fast, but this new Lennart richter version on LNADSML is really nice. Even the dj hotline vocal thing doesnt sound too bad.

XLR8R is presenting a track by Milo Mills titled 'I Need You'. One to go on the pile of Kaytranadaish productions, which Mills made before. Is this a genre yet? It should be.

HM.
– Fingerman – Dance Is Thru (Hotbox Boogie Dub)
– Conner Youngblood – Australia
– The Citrus Clouds – Fire Exits Feat. Bartoven
– Ion The Prize – Shatterproof
– Rossi Sure – Holding On (Linier Remix)
– Aaliyah – One In A Million (A-Minor Remix)
– Preditah – Bass Low
– Shadow Child – Steak Fingers
– Psyrenity – One Sunny Day
– Noclu – Skankah
– Black Sun Empire & Eye-D – Brainfreeze (Neonlight VIP)
– Axwell Λ Ingrosso – We Come, We Rave, We Love
– Ta-ku – Make It Last feat. JMSN
– Chance The Rapper – Good Ass Intro (BeauDamian Flip)
– Cosmic Quest – Water Winds (Female Remix)
– The Lee Thompson Ska Orchestra Bang-a-Dub
– Lalah Hathaway & Rahsaan Patterson – The Cure (SOS 2014 Retouch)
– BassJackers & MakJ – DERP (MaxxWell Q Festival Trap Remix)
– Dusty Kid, Crookers – The Cat (Butters Re-Vibe)
– Cocotaxi – Bilongo
– Bison x Squareffekt -Magnetism